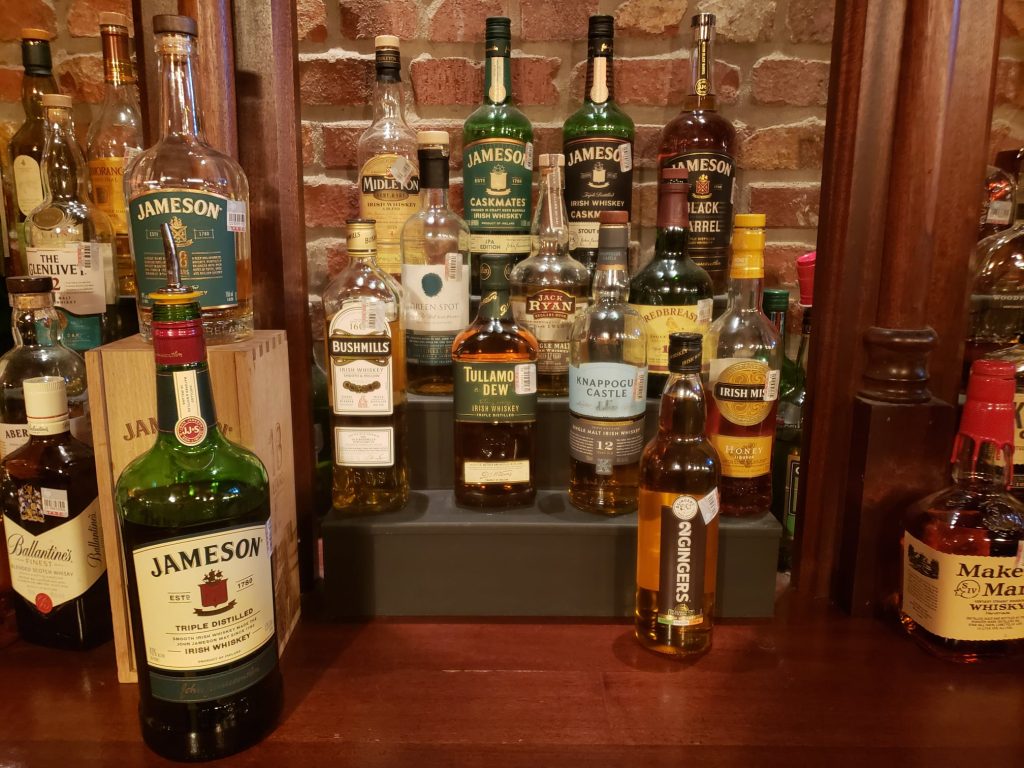 Murphy's Law is a unique and exciting establishment located in Historic Downtown Bryan, Texas. It is the only international pub in the area, and it has quickly become a popular spot for locals and visitors alike. The pub offers a warm and inviting atmosphere, with a focus on Irish culture and tradition.
One of the standout features of Murphy's Law is its impressive selection of drinks. The pub boasts 12 beers on draft, a wide variety of liquor choices, and over 15 different bottled beers. Murphy's Law is also one of the top 400 sellers of Guinness in the US, making it a great place for beer enthusiasts to sample some of the best brews from Ireland.
In addition to its drink selection, Murphy's Law is also known for its daily drink specials, which provide customers with an opportunity to sample different drinks and try something new. The pub's signature drink, the Irish Car Bomb, is a favorite among patrons, and it is definitely worth trying if you are in the mood for something strong and flavorful.
The food at Murphy's Law is also noteworthy. The pub serves Irish fare between 5pm and 9pm, and it features classic dishes like fish and chips, pretzels and mustard. These dishes are expertly prepared and are sure to satisfy even the most discerning palates. Murphy's Law also serves traditional pub food and appetizers as well.
Murphy's Law is also a great place to hang out with friends. The pub offers a laid-back atmosphere, making it an ideal place to relax and unwind after a long day. There are regular events at Murphy's Law, including trivia, Irish bands, live music, and karaoke, so there is always something going on and there is always a reason to visit.
Finally, it is worth mentioning the cultural authenticity of Murphy's Law. All of the wood in the pub has been imported from Ireland, and the walls have been decorated by an Irish painter. The brick you see is part of the original structure of the building, which gives the pub a warm and inviting feel that is unmatched by other establishments in the area. If you are looking for a great place to experience the best of Irish culture and enjoy some of the best drinks and food in Bryan, Texas, then Murphy's Law is the place for you.
Visit www.bcs-deals.com for all of their specials and for exclusive coupons!
Hours of Operation
| | |
| --- | --- |
| Mon | 5:00 PM – 12:00 AM (Next day) |
| Tue | 5:00 PM – 12:00 AM (Next day) |
| Wed | 5:00 PM – 12:00 AM (Next day) |
| Thu | 5:00 PM – 12:00 AM (Next day) |
| Fri | 5:00 PM – 2:00 AM (Next day) |
| Sat | 5:00 PM – 2:00 AM (Next day) |
| Sun | Closed |
Click the links below for events happening nearby today; or visit www.bcs-calendar.com for all the events and happenings near you!